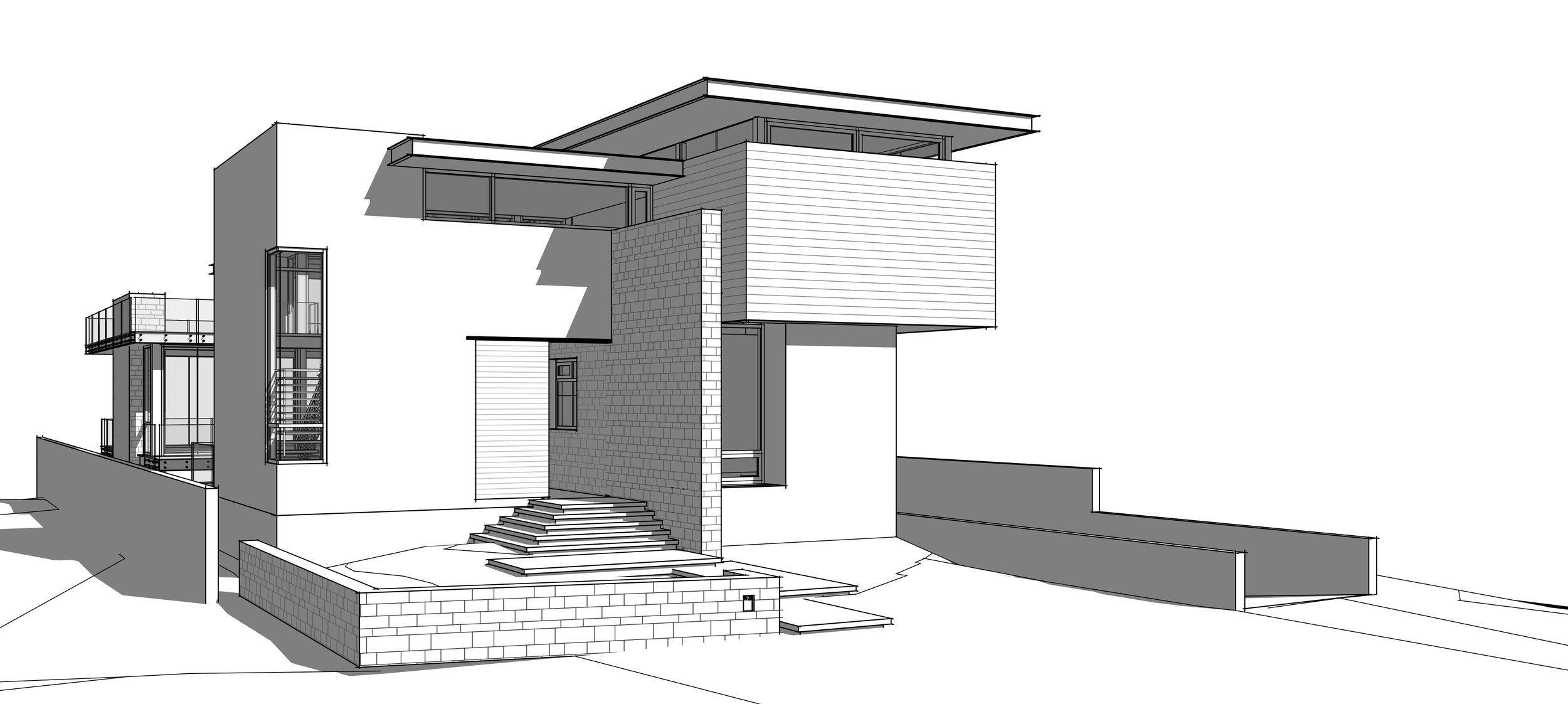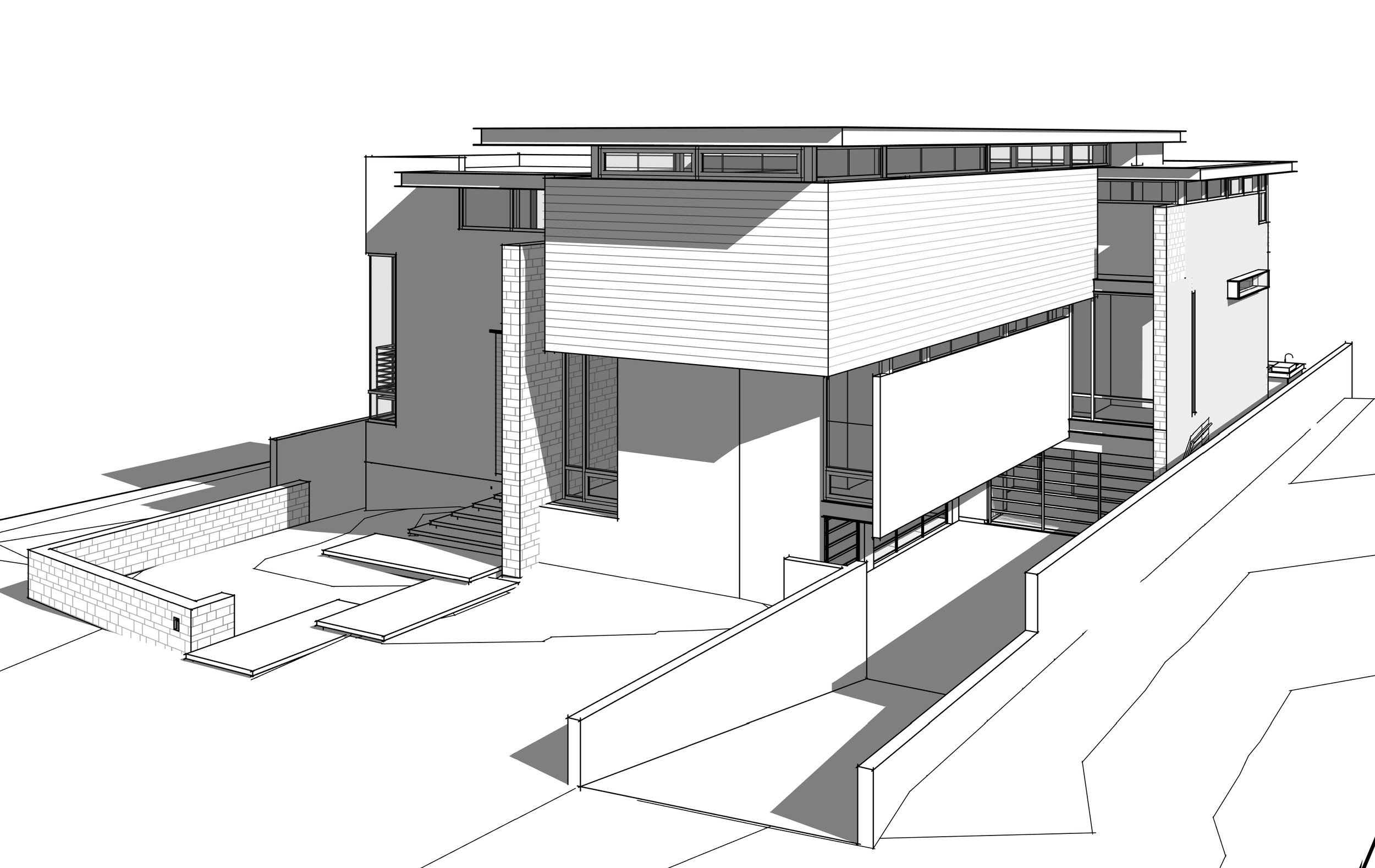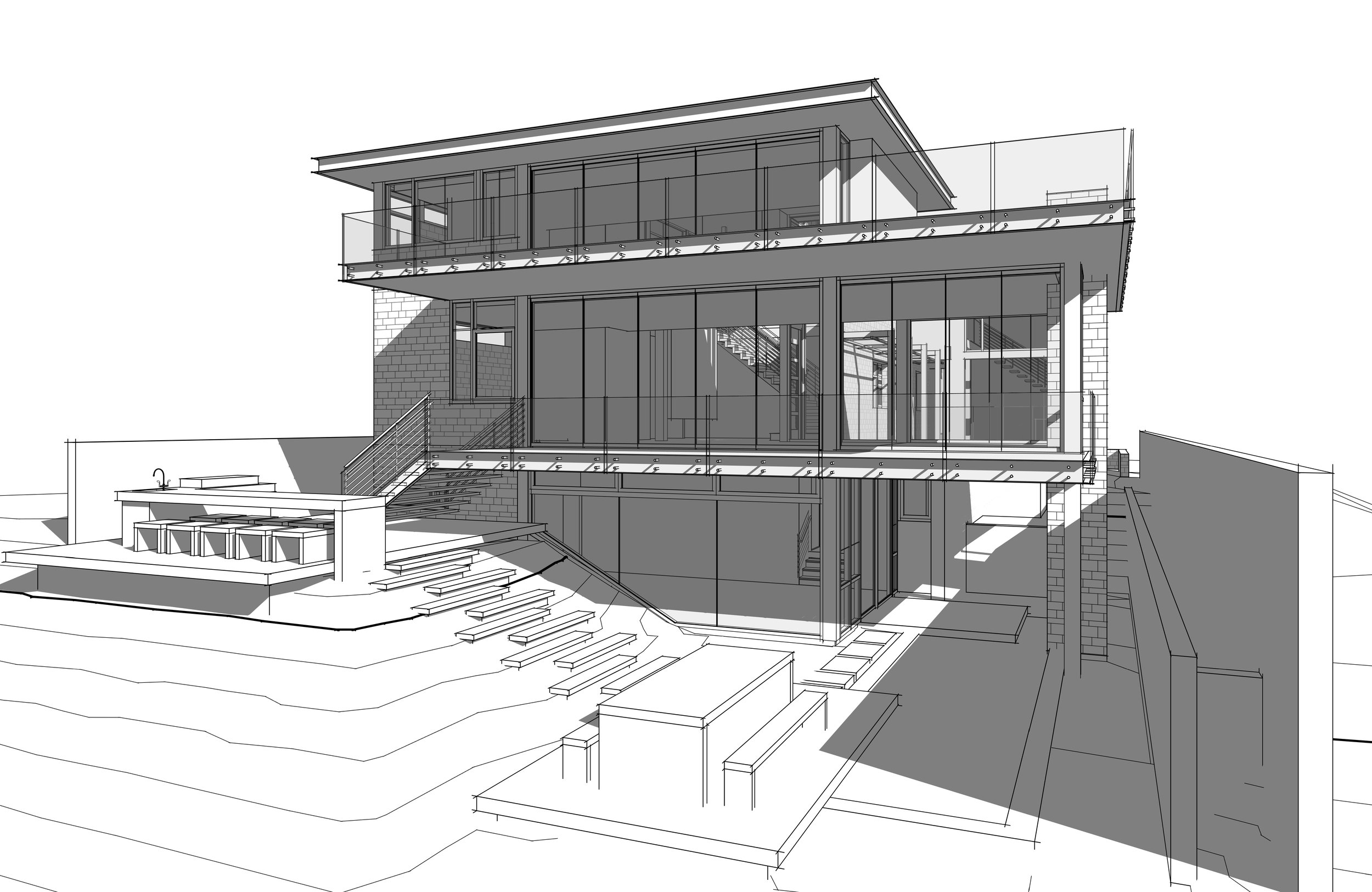 BEACH VIEW AVENUE
Scope: New Construction. 7,490 Square Feet.
Status: Complete.
This modern residence has 5 bedrooms and 4 bathrooms, 3 of which are master suites, on three levels. The house wraps around a center courtyard enclosing a large spa, lap pool, and integrated entry water feature. Expansive decks capture the views of the ocean beyond.
Completed by Horst Architects; Keith Messick, Project Manager.